Welcome to Ali Sharifi Rugs
Bringing Persian rugs to Portland for over 20 years.
Ali Sharifi Rugs Inc. is a direct importer of authentic hand made Persian rugs individually selected by Ali Sharifi. We carry the full spectrum of Persian rugs from the traditional classics, which have been treasured for generations, to premier quality contemporary, hand-spun Fars wool, and vegetable dyed genuine Persian Gabbeh. We strive to provide an environment where clients can admire our beautiful assortment and confidently make sound, informed decisions.  We offer the Northwest's exclusive full-value trade-in on select Persians and have an A+ rating with the Better Business Bureau.
Because we are a direct importer from Iran, we have a wide selection of 100% authentic rugs that are guaranteed to last a lifetime. All of our rugs are hand-made and quality controlled. We have a wide selection of traditional classics, Persian Gabbehs, and all natural vegetable dyed hand-spun far wools.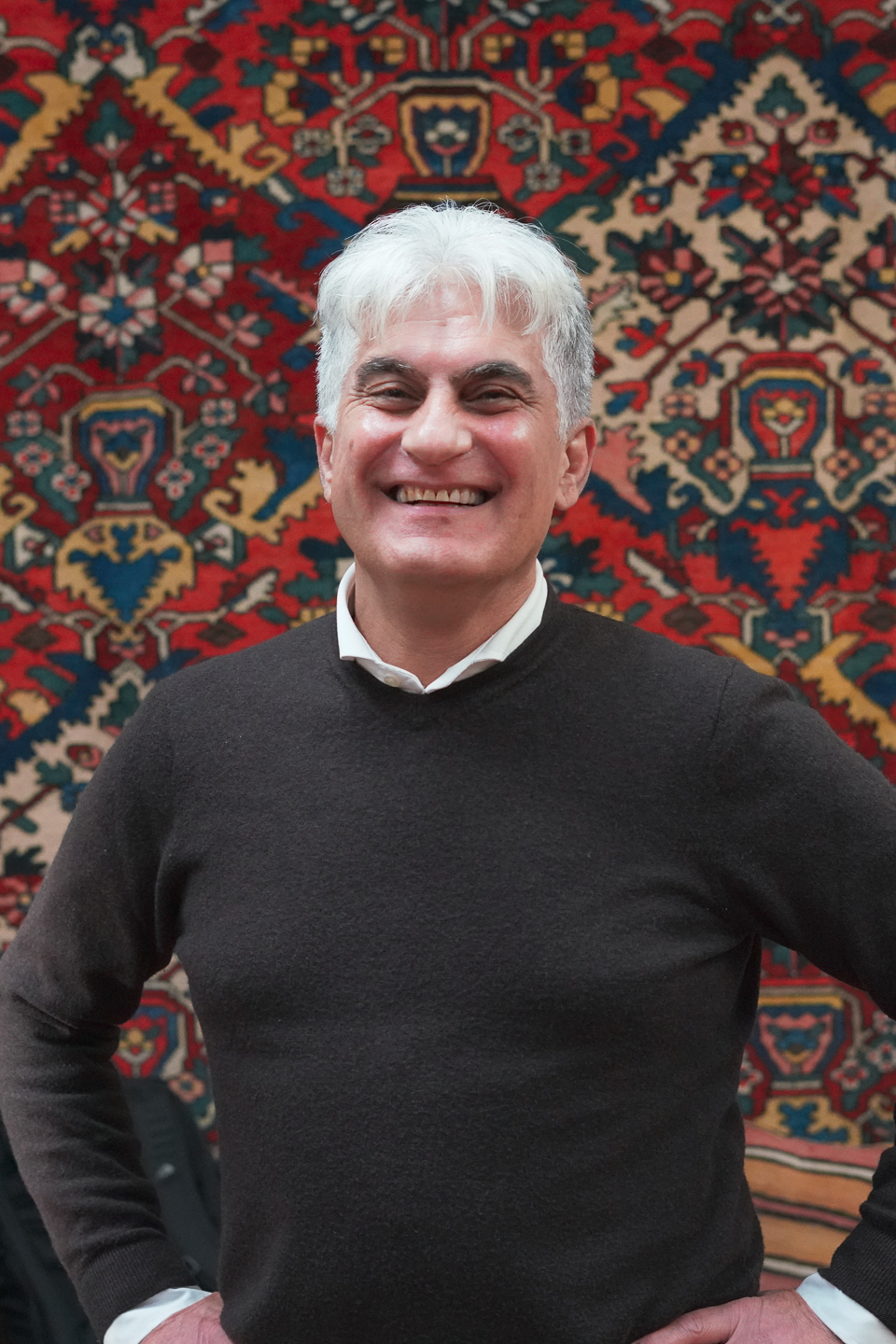 Come visit our new gallery location Downtown
With our location in the heart of downtown, and our convenient delivery service, we make it easy to get your dream rug from our gallery to your home. We are also happy to arrange pick ups for cleaning service from our local top rated rug cleaners.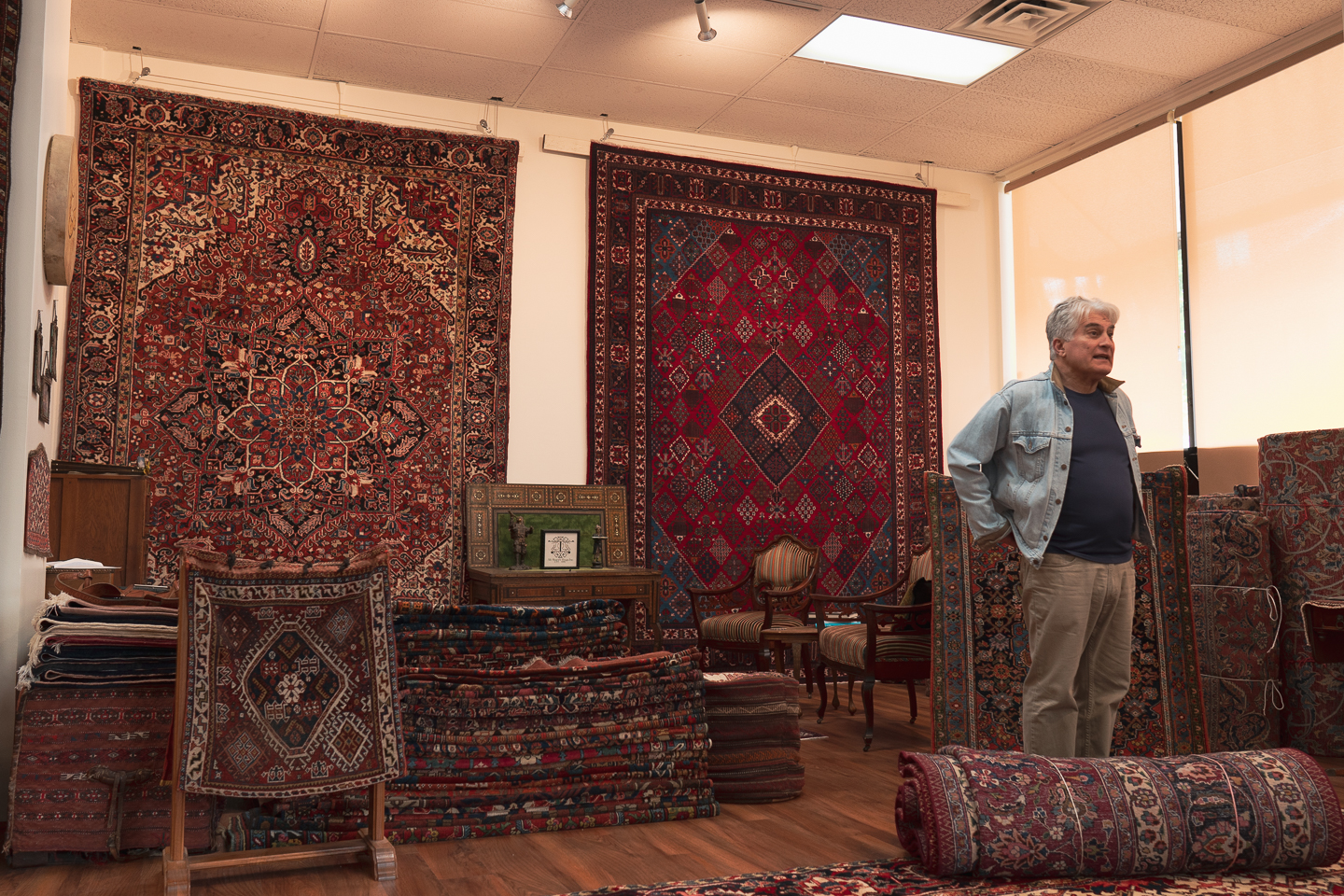 Walk-Ins Welcome or
Schedule a Consultation 
Here at Ali Sharifi Rug's Inc. we will do whatever it takes to find the rug that is perfect for you. Not only will we take the time to sift through our inventory to meet your price, size, and style needs, but also we will personally deliver it to you in or around the Portland area. Live out of state? No problem, we can have our rugs shipped directly to your door.
First choose your size. From runners, to ball rooms.. we have the perfect size for you.
There are many different styles to pick from, find the right style to fit your space.
Finally, you'll want to pick a color that ties everything together.
Excellent experience with Ali and David at Sharifi Rug Gallery.  I live in Sacramento, California and spent an entire day in Portland checking out rugs — I visited a few rug stores, mostly in the vicinity of the Portland downtown center.  The guys at Sharifi Gallery were by far the best… no cheesy sales pressure, attentive and friendly service, and a great selection of high quality rugs.  I love that they didn't play the games so many other rug stores do, like claiming to be having a "going out of business sale" or "70% off everything."  Those games are a waste of time and Ali was a straight shooters who earned my trust by being direct and clear.
If you are shopping for high quality rugs, definitely stop by Sharifi Rug Gallery.  And don't let the traditional sounding name throw you off, they have a wide variety of rugs in all different styles and colors.
This place is great if you're willing to drop some cash on a very unique rug. I just happened to wander into this store as I was searching for a good rug to really tie the room together. I figured that it wasn't going to be cheap if I wanted a really good rug.
Ali and David were so helpful and patient with me! We spent a couple hours poring over all of the rugs they had. I was difficult, wanting a certain look, and made them flip through almost every rug they had on the floor! And man…do they have quite the selection!
Some prices had my jaw dropping…$3,000 was the first rug they showed me. I can see why these rugs are so expensive, they are handmade, with only the finest material.